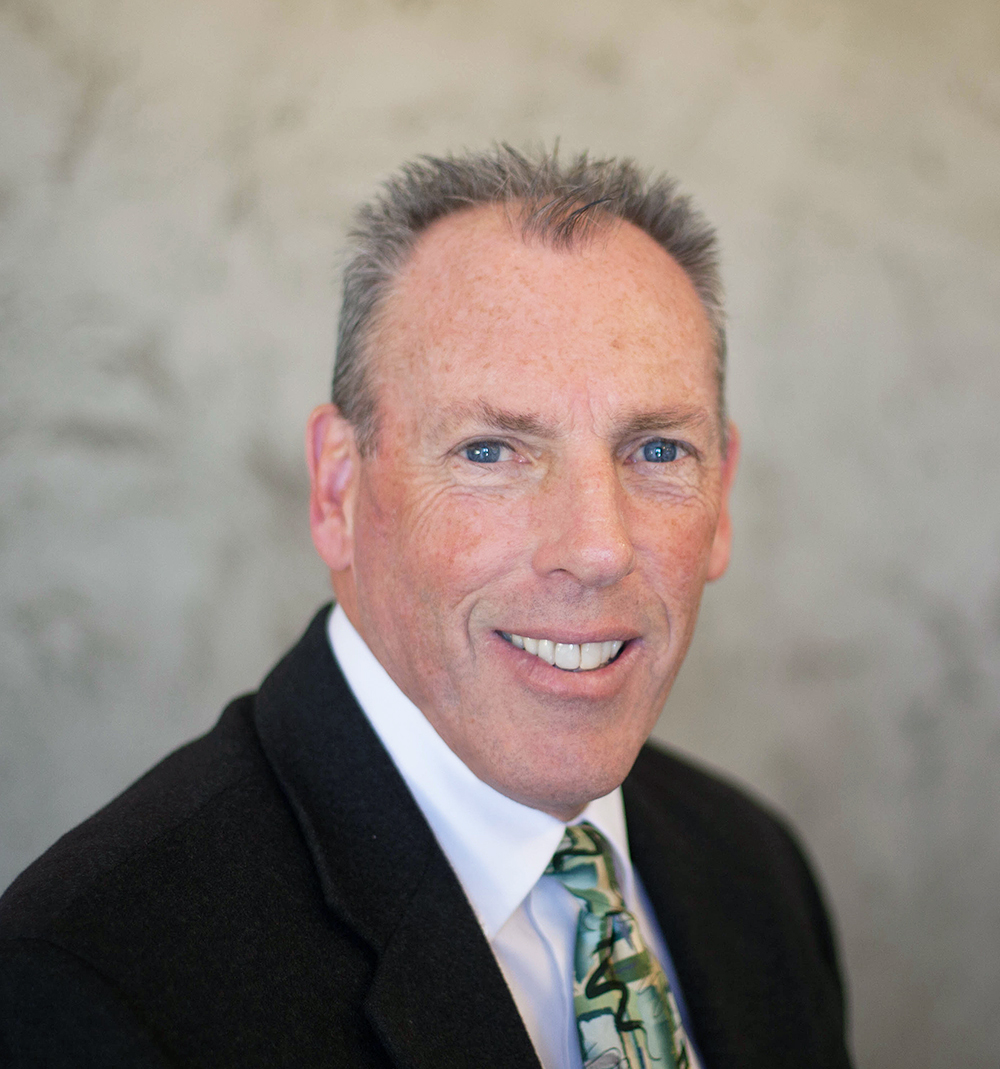 Michael J. Groves, AICP
President and Senior Principal
Mr. Groves founded EMC Planning Group in 1978. Through his leadership and commitment to excellence in client service and the hiring of highly qualified personnel, Mr. Groves has successfully established the firm as one of the leading land use and environmental planning firms in California.
Mr. Groves is involved in project management and coordination of a full range of planning projects completed by the firm. From 1995—1997, he served as project manager for the Fort Ord Reuse Plan, a nationally recognized and award-winning policy document. The Fort Ord Reuse Plan was the largest base closure in the United States (28,000 acres) and designated by President Bill Clinton as the model for base closures across the United States.
Mr. Groves focus within the firm is on client representation for urban and regional planning projects, coastal planning efforts, conceptual design, real estate due diligence and site evaluation studies, land use planning and permitting efforts, and city, county, school district and special district planning and permitting. With his experience as a land use and policy planner, Mr. Groves has provided project management for over 750 planning projects, within more than 150 California cities, counties, and special districts.
B.A. – University of California at Santa Barbara, Environmental Studies, 1977

B.A. – University of California at Santa Barbara, Geography, 1977
PROFESSIONAL CERTIFICATION
AICP – American Institute of Certified Planners, Professional Certification, 1990-Present 
PROFESSIONAL ACHIEVEMENTS
Professional Certification, American Institute of Certified Planners, 1990-Present

Initiative Author, Initiative Measure to Allow For a Recreational Vehicle Park and other Recreational Oriented Uses in the Vicinity of the Fort Ord National Monument, Laguna Seca Raceway and Recreation Area, and the Monterey Peninsula and Monterey Bay Region.

Awards, City of Salinas Economic Development Element, 2014
Outstanding Planning Document-Association of Environmental Professional (2016)
Economic Planning and Development Award of Excellence-American Planning Association, California Chapter, Northern Section (2015)
Economic Planning and Development Award of Merit-American Planning Association California Chapter (2015)
Award, Fort Ord Reuse Plan Reassessment, 2012
Best Practices Award of Merit-American Planning Association, California Chapter, Northern Section, 2013
Award, Fort Ord Reuse Plan and EIR, 1997
Comprehensive Planning in a Small Jurisdiction – National Planning Award for Outstanding Planning, American Planning Association National Chapter
PROFESSIONAL ASSOCIATIONS
Member, American Planning Association
Head Coach, Monterey High School Baseball Program,
1980-Present
President, Save Our Sports (SOS), Local Non-profit Supporting High School Baseball and Softball
Member, Ventana Chapter, Sierra Club
Former Member, Monterey Peninsula Water Management District, Policy and Technical Advisory Committees
Former Member, Sand City Habitat Conservation Task Force
Former President, Foster Parent Association, Santa Cruz County
Former Member, Child Welfare Services Systems Improvement Steering Committee

Former Community Leadership Council – Ending Oppression Worldwide